Retired Marine Officer Shares How She Harnesses Sexy Confidence To Overcome Adversity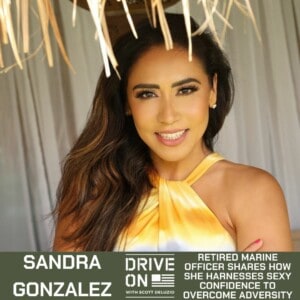 Sandra Gonzalez is a retired Marine officer and a high-performance coach and speaker who helps her clients take control of their self-doubt and perfectionism.
She encourages her clients to pay attention to the subtle hints life is dropping and to listen to what is calling them, not what is clawing at them.
Sandra discusses what she refers to as "Sexy Confidence" Sexy confidence is the ability to remain calm and master oneself during stressful challenges and situations. It's a high-performance attitude that enables one to believe in themselves and take command of any room they step in.
Links & Resources
Transcript