Overcoming Challenges and Finding Purpose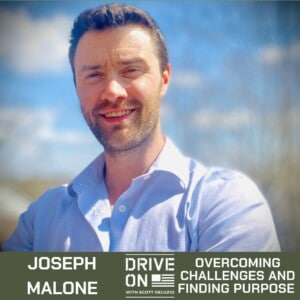 Joseph Malone's life story is a remarkable journey of transformation and empowerment. From his troubled youth and a life on the streets, he took a courageous step by enlisting in the Marines, ultimately dedicating 13 years to service, including deployments to highly classified operations.
Joseph's military journey wasn't without its challenges. He faced Traumatic Brain Injury (TBI) and PTSD, struggles that many veterans confront. However, through his determination and resilience, he found a path towards healing and recovery.
His story of transitioning from a broken state to a life of purpose serves as an inspiration to countless others.
Support the Show
Links & Resources
Transcript